The Target lover's guide to cracking the back-to-college spree: Top 5 dupes to save you $40
I'm a big Target fan. There's something about that place that says "spend, spend spend!" to millennials like myself. I catch myself thinking, "Why yes, I do need these marble bookends with the gold fringe!" And this means it gets expensive, so I try to save where I can. When it comes to personal care products, I catch myself wondering if the up and up version will suffice, and through trial and error found that it is really hit or miss. This is where Brandefy, our startup, comes in: we compare the up & up version to the name brand it is copying, to tell you whether or not it is the same. (We also warn you when the store brand is sticky and offensive, as it sometimes can be.)
Below are 5 Top Back-to-College personal care products that rank as excellent copycats. Opting for the up & up on these can save you up to $40, and it just plain smart. Why pay the brand tax when you don't have to? #HelloNewBookends
TOP 5 DUPES TO SAVE YOU $40
1. Up & Up's version of Neutrogena Pink Grapefruit Body Wash:
This dupe ranked as an excellent match. It smells, feels, and lathers similarly to Neutrogena, but it didn't score a 100% because the ingredient panels don't match exactly. (88% Similarity Score)
2. Up & Up's version of Crest Whitestrips:
This is the best store brand dupe of whitestrips that we've tried. Other store brands leave a bit of residue on your teeth and tend to slip, but this dupe is most similar to the Crest version. Now you'll have whiter teeth for less! (77% Similarity Score)
3. Up & Up's copycat of the Proactiv 3-step system:
This Proactiv copycat is also the best we've seen so far! (We preferred it to the Equate dupe because the face wash is more similar). Active ingredients align, and inactive panels are similar as well, but not exact. Switching here will give you serious savings! (88% Similarity Score)
4. Up & Up Sheer Dry-touch sunscreen is very similar to Neutrogena Ultra Sheer: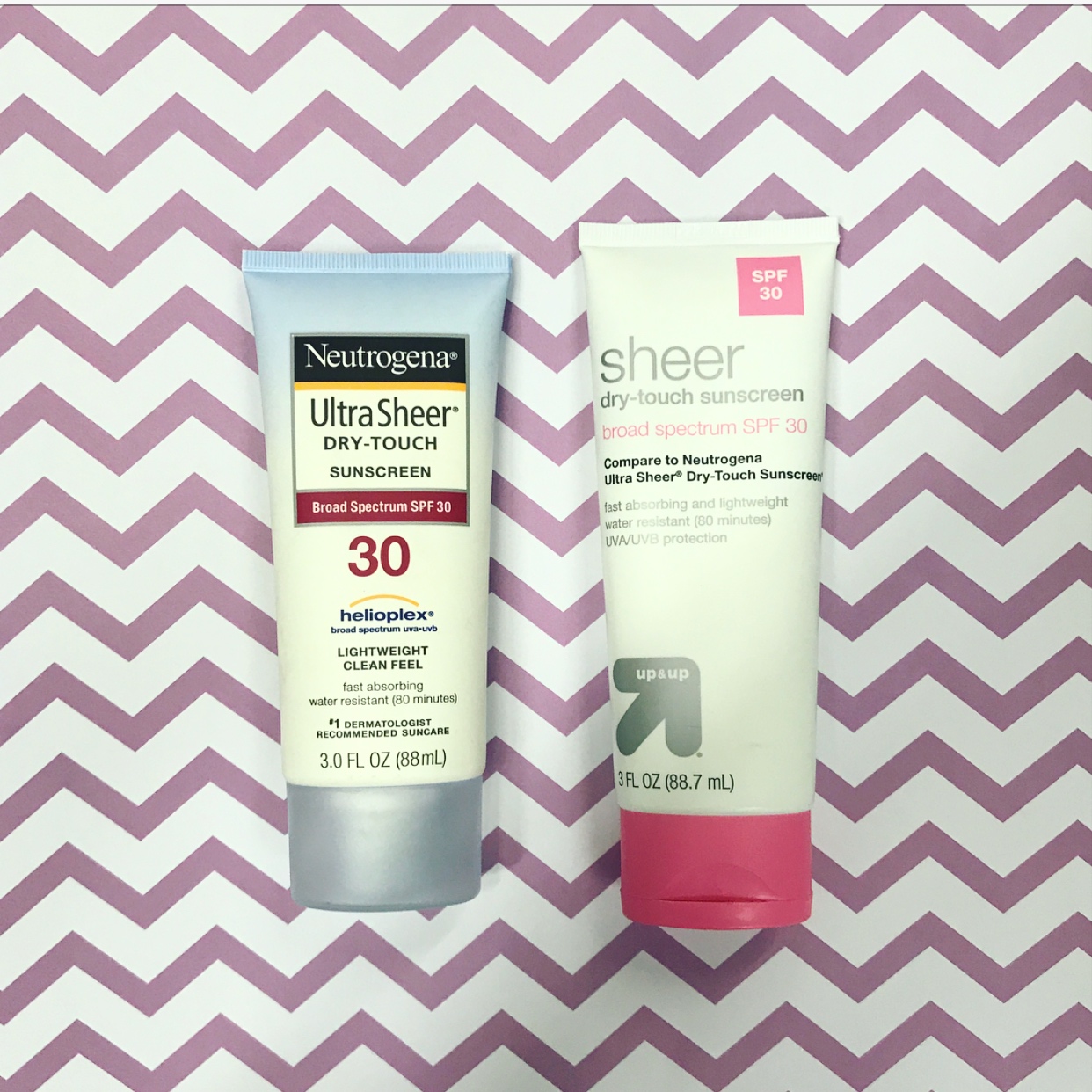 There are very minor ingredient differences, and the active ingredients line up completely, but consumers felt the products felt, smelled, and could be used the same way. (92% Similarity Score)
5. Last but not least, Up & Up's version of Neutrogena makeup remover towelettes:
These handy wipes are in many Target lover's bathrooms, and it is easy to go through a pack a month. The up & up version scored high in similarity so for the OG version, we recommend switching to up & up and saving. Note that the smell is slightly different, but consumers didn't find it offensive. (88% Similarity Score)
Buying any one of these excellent copycat can save you serious dough. But not all copycat products are good, so check out our website before you buy, and feel free to sign up to test our app! If you can't find a product, request a review here.